My Blog
Posts for: March, 2015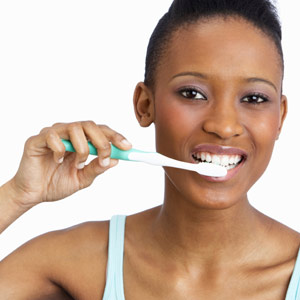 Daily personal care is essential for optimal oral health. Brushing and flossing in particular keep bacteria and acid, the main causes of dental disease, at manageable levels. But to gain the most benefit from your personal care, you need to perform these tasks effectively with the proper techniques and equipment.
For most people brushing begins with a soft-bristled, multi-tufted toothbrush with fluoride toothpaste that helps strengthen enamel. You should hold the brush at a slight angle and brush with a gentle motion to remove plaque, the main cause of gum disease and tooth decay — if you're too aggressive by brushing too hard or too long, you could damage the gums. You should brush no more than twice a day for two minutes, and at least thirty minutes to an hour after eating to allow saliva time to neutralize any remaining acid and help restore minerals to enamel.
Although some people find flossing difficult to perform, it remains an important component of daily care. Flossing once a day removes plaque from between teeth where a brush can't reach. If you need help with your technique using string floss, we'll be glad to provide instruction at your next visit. If you have bridges, braces or other dental restorations or appliances that make string flossing difficult, you might consider other options like floss threaders or a water flosser.
There are also dietary and lifestyle choices you can make to enhance your daily care: limit sugary or acidic foods to mealtime and avoid between meal snacks to reduce bacteria and acid in the mouth; drink water to keep your mouth moist, which will inhibit plaque buildup; and stop tobacco use, excessive alcohol consumption and chewing habits like clenching or biting on hard objects. Above all, be sure to visit us at least twice a year for cleanings and checkups, or when you notice abnormalities like bleeding gums, pain or sores.
Keeping your teeth and gums healthy can be done, but it requires a daily care commitment. Performing these hygiene habits in an effective manner will help preserve your teeth for a lifetime.
If you would like more information on effective oral care, please contact us or schedule an appointment for a consultation.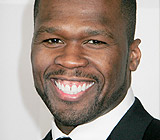 Not long ago, musician, businessman, and actor 50 Cent (AKA Curtis James Jackson III) joined the growing ranks of celebrities (like Demi Moore and LeAnn Rimes) who have sent out tweets from the dental chair. The rapper, who has had extensive cosmetic work done on his teeth, even live-tweeted an action shot of his dentist giving him an oral exam!
Some might consider this too much information — but we're happy whenever people are reminded of the importance of regular dental checkups. In fact, the "routine" dental exam is truly one of the most useful procedures (and one of the best values) in dental care. Let's "examine" some reasons why that's so.
For one thing, coming in to our office when you don't have a specific problem gives us the chance to talk to you about any concerns you may have in regard to your mouth — or your health in general. In fact, many of the questions we ask and the exam procedures we perform give us an opportunity to detect potentially deadly diseases. For example, simply monitoring your blood pressure may identify a risk for heart disease; or an examination of the oral tissues may reveal the first signs of oral cancer. Both conditions are treatable if caught early on.
Of course, at a dental exam we always look closely at your teeth for signs of cavities. We also check your gums for inflammation or bleeding, which could indicate gum disease. X-rays or other diagnostic tests are performed when necessary. Generally, the sooner we can diagnose and treat any problems we may find, the better (and less costly) the outcome tends to be.
A typical checkup also includes a thorough, professional teeth cleaning with specialized tools, performed by our skilled dental hygienists. This not only makes your mouth look and feel sparkly clean — it also removes the built-up hard deposits (called tartar or calculus) that can lead to bad breath or gum disease.
Once the exam and cleaning are done, we have a good idea of the general state of your dental health. We can then give feedback on your oral hygiene techniques, assess your risk for disease, and make recommendations tailored to your individual needs. And we can do all this in about half an hour.
So talk about it, tweet about it — but don't neglect it! Along with regular brushing and flossing, routine dental checkups are the best way for you to maintain good oral hygiene — and prevent future dental problems.
If you would like more information about the benefits of regular dental exams, please contact us or schedule an appointment for a consultation. You can learn more by reading the Dear Doctor magazine article "The Dental Hygiene Visit."